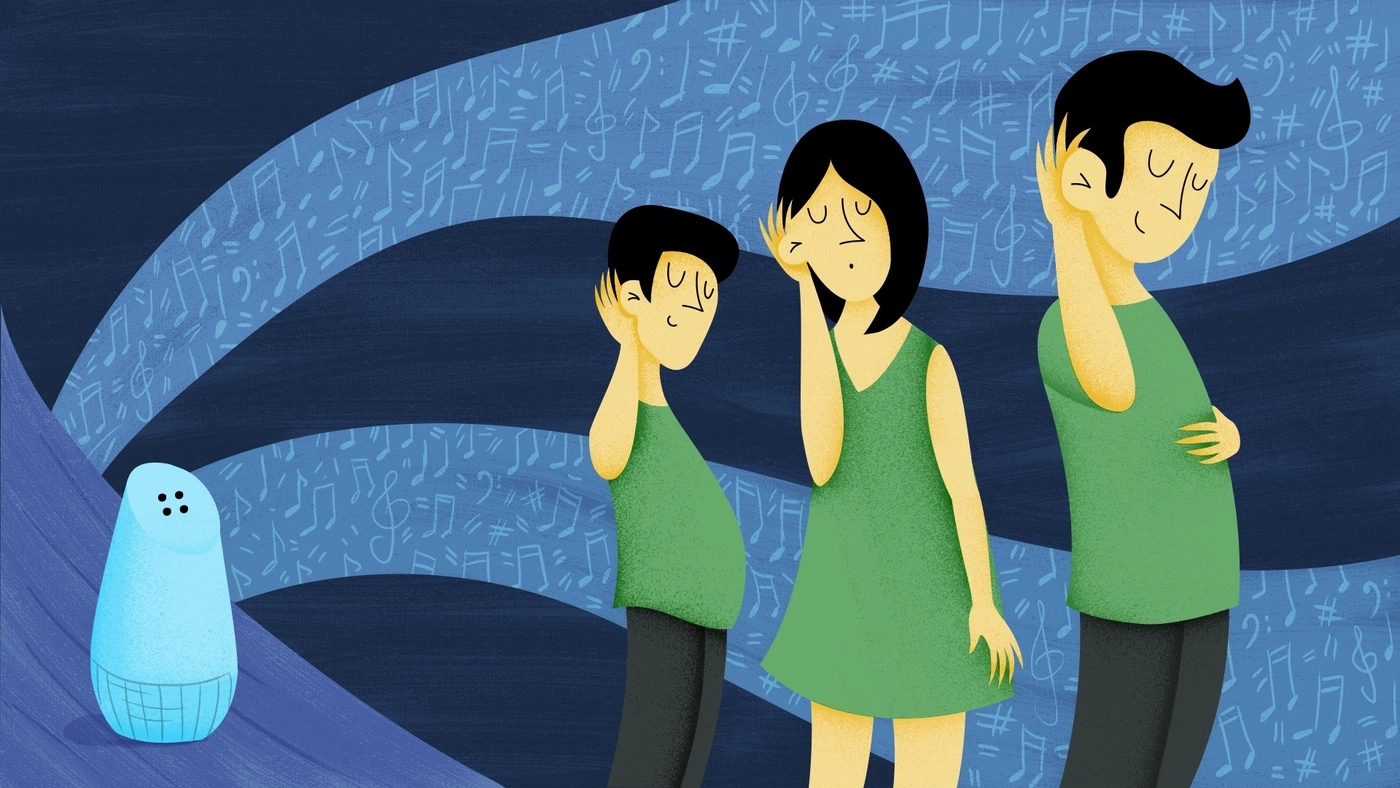 Audio storytelling is another way of gluing an audience's attention to the news. People are used to reading texts and even fed up with popular videos – newsrooms should find new methods of achieving a wow effect.
Some people may prefer podcasts, as they perceive information easier through sound. Millennials may prefer using voice assistants while browsing news due to the fact that technology has already become part of their life.
Podcasts as a Form of Audio Storytelling
This type of translating information by media was popular much earlier than today, and newsrooms continue to benefit from it. However, people usually assume online podcasts more suitable for something educational. For example, here are popular 2018 podcasts for media people.
At the same time, many far-famed channels have their news podcasts. Such format is popular for a reason: it's comfortable and time-saving.
Eric Nuzum, senior vice president for original content development at Audible, stated in his interview for NiemanLab that online podcasts should change constantly to engage new audiences. He states that different audiences need different experiences, and traditional podcasts are unable to give them – that's why it is a format issue. By the way, Guardian was inspired by this interview about audio journalism to experiment with their innovative web player (which you will read about a bit later).
Here are several examples of using podcasts by world media providers: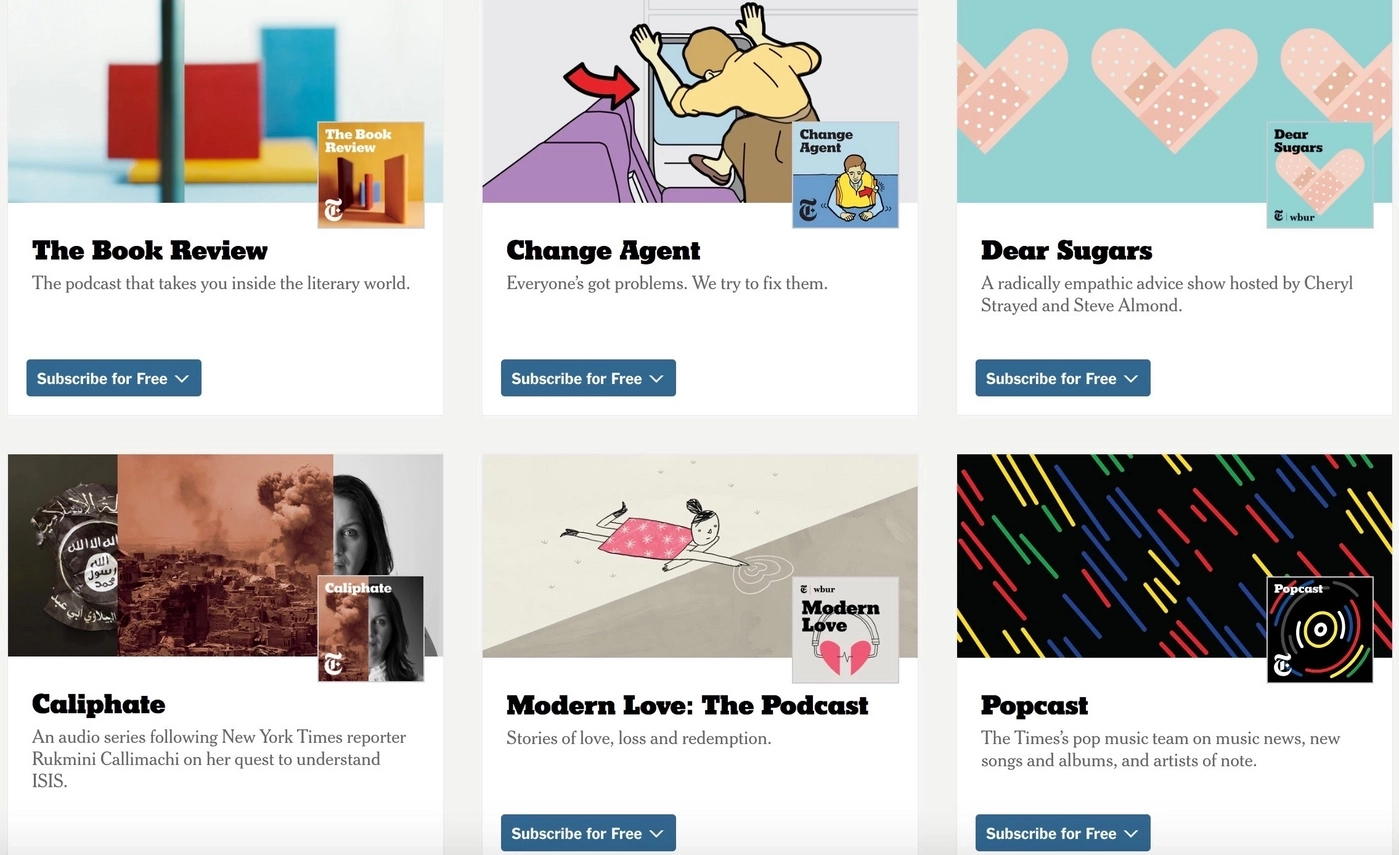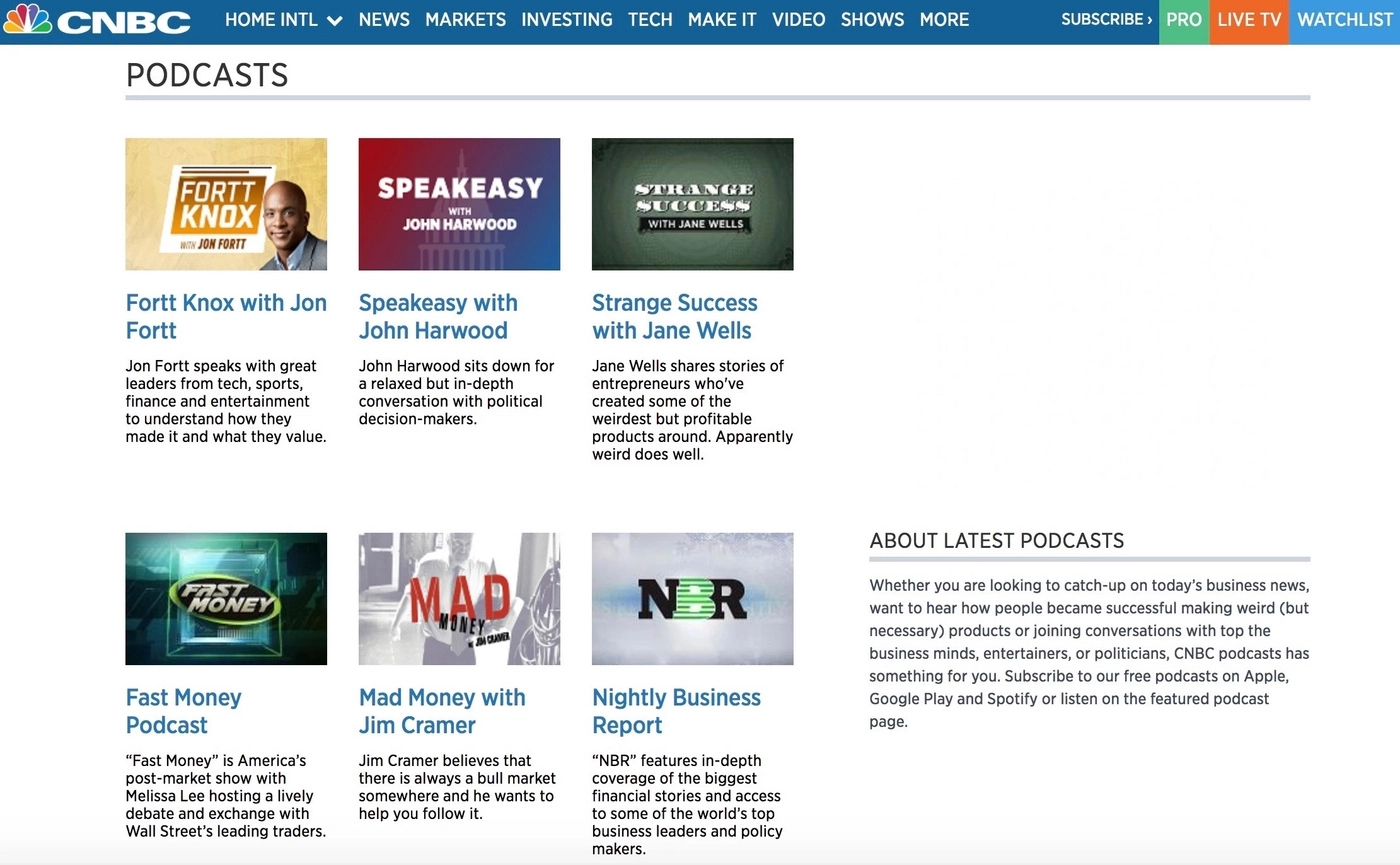 News Over Audio (NOA) Experience
Another great example of using audio format belongs to NOA – a Dublin-based company that transforms articles into professionally narrated stories. The idea came to the media company owner and co-founder Gareth Hickey when he collected tons of articles in his 'to-read list' in the Pocket app, but didn't have time to read all of them. He thought that the 10 million Pocket users could face the same problem and decided to create an audio-storytelling solution for it. NOA was supposed to be a personal assistant that would keep busy people informed about the latest events.
Why Audio Matters?
As NOA founders state, audio formats can compete with ordinary ones because people are not used to spending much time on reading. People usually spend 44 seconds on articles that require several times more time. For instance, people can read around 150 words in 44 seconds, while ordinary articles are between 600-800 words. Tony Haile, their CEO, said that they have found out that people who click on articles just don't read them. Nearly 55% of people who came to pages with articles spent less than 15 seconds there.
Following these newly discovered facts, the NOA co-founder decided to try switching to the audio news format to receive better engagement. Their hypothesis was that people don't have enough time for reading long stories in the media.
It appeared to be correct, as in December 2017 they announced their results: 83% of people listened to stories until the end. They plan to grow audio journalism and integrate it with Alexa, Home and HomePod, CarPlay, Android Auto, mobile, and web.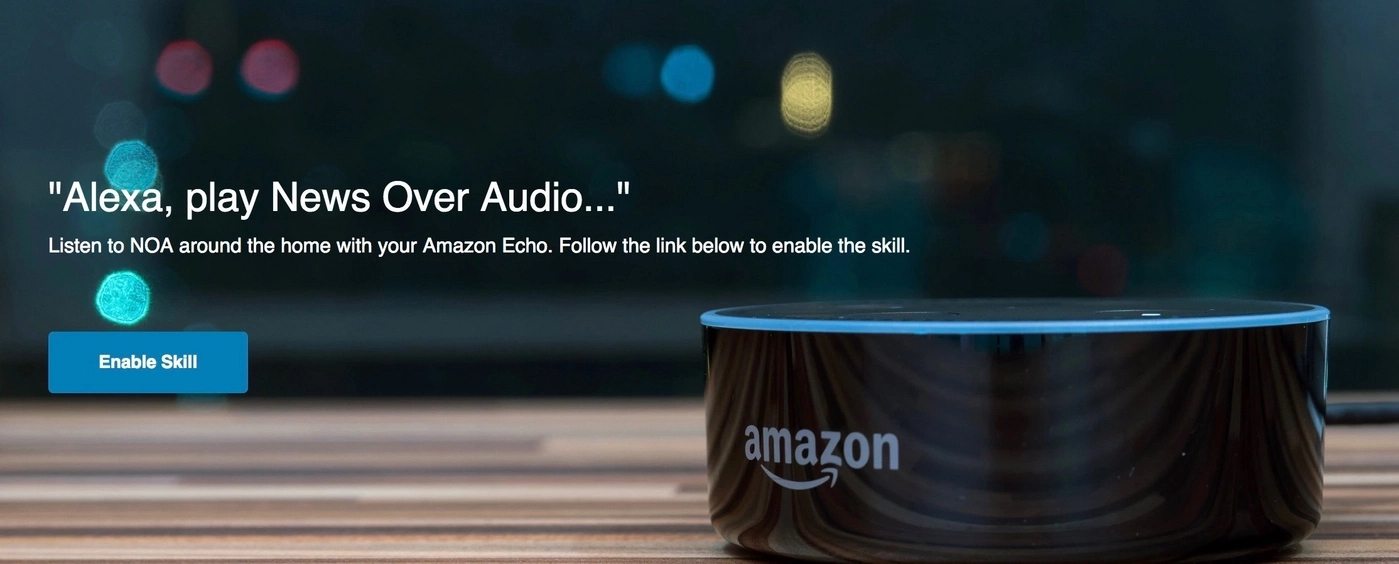 Guardian's Special Player
Guardian's innovative lab couldn't leave the latest trends behind. That's why their team created a new experimental player for mobile users called Strange Bird. This is a full-feature web player where users can listen to their favorite stories. Their idea appeared after The New York Times announced that 4.5 million monthly listeners engage with The Daily podcasts. Nearly no one had experimented with the audio format before; Guardian was one of the media pioneers in the area.
They tried to find new audio formats and watched how they worked for the public.
Strange Bird's interface offers a variety of options from chat-like maintenance to visualization features: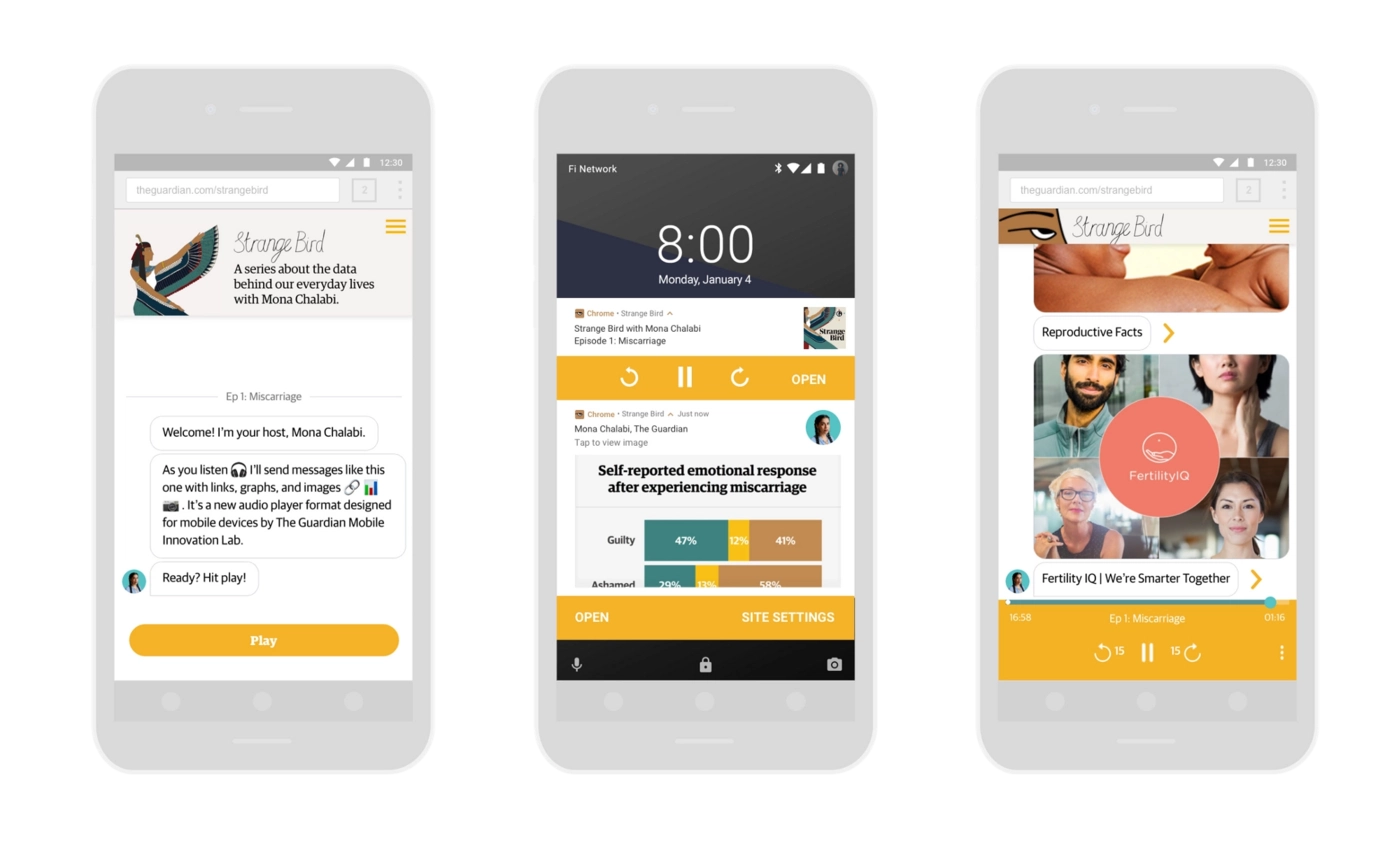 Source: Medium.com
Introducing this web player should answer such questions as: "Do users enjoy the mix of audio and visual information?" "Is it comfortable for them to listen to the news via a web app?" "Are listeners going to consume audio podcasts regularly or occasionally?"
They still haven't published the results of this experiment, however we hope to hear of them soon.
Voice Assistants
Voice assistants like Amazon Echo or Google Home should be mentioned. These are trendy opportunities for newsrooms to broadcast audio stories. As you have already read above, major experimenters are not going to stop with only creating an app for mobile and desktop. Intervening users' attention via their voice assistants is more effective.
Here is one the best practices of using them, by BBC. In December 2017, after 5 month of engineering, BBC released the news that all their audio content would finally be compatible with Alexa and Echo devices. This means that any Alexa user can ask the device to turn on any BBC podcast or choose one of 56 BBC radio stations. 2018 will be the year of experiments of Home and Echo devices for BBC.
They are aiming to create a separate media strategy for audio storytelling on every device. They assume this work rather challenging, but necessary for publishers to keep up with the times.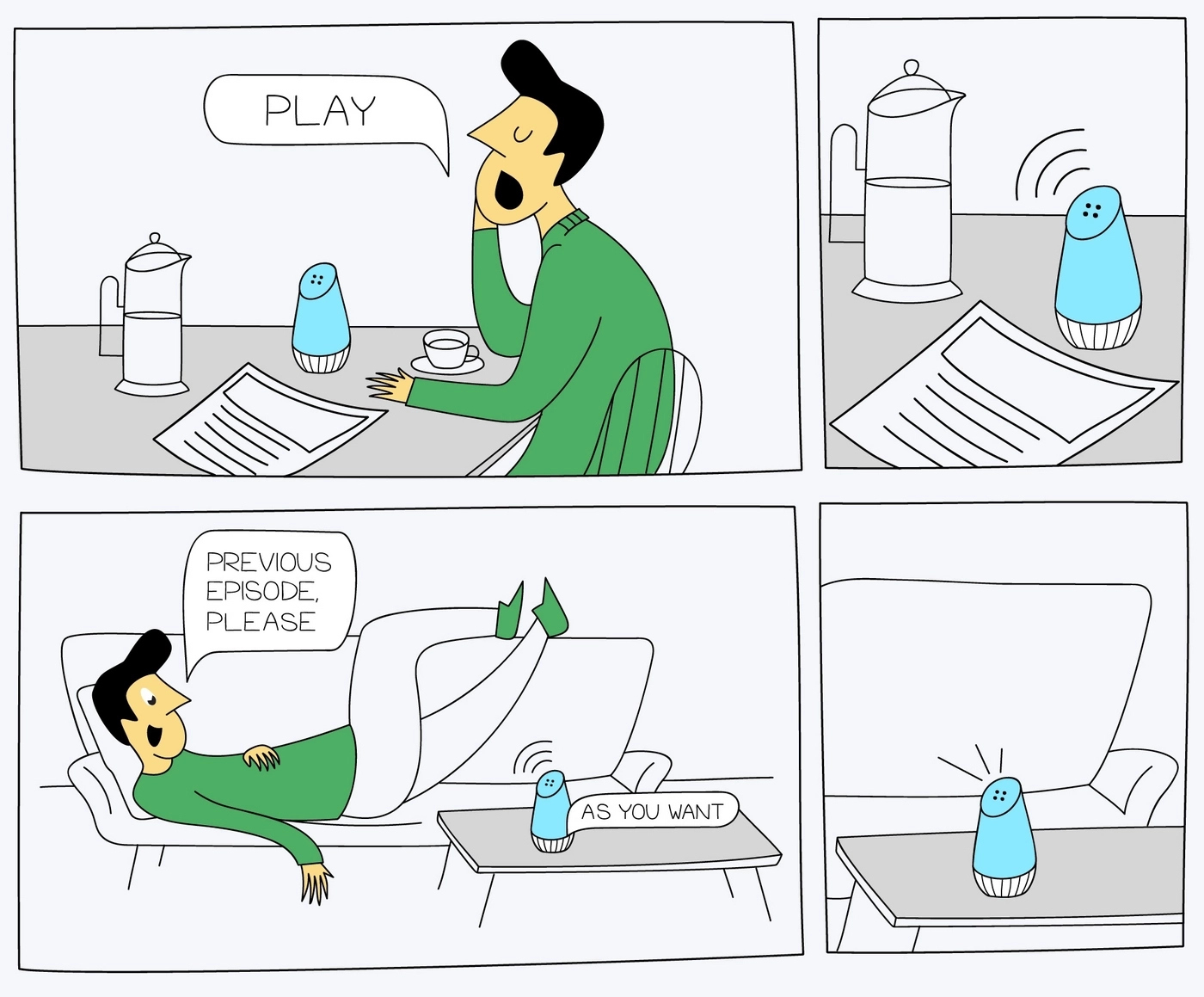 What Should Small Newsrooms Do?
The answer to this question is: "Learn from the experience of the prominent publishers". In a nutshell, no innovations become popular without a reason. As long as people enjoy the audio format, and the statistics says that the article completion rate is 60% higher for audio stories, why not use them?
Integration to voice assistants is difficult and expensive, so small and medium newspapers and magazines can start with traditional podcasts – they are still trendy.