Business insights and decisions are always based on data. When it comes to data management and editorial analytics, the 'data delivery' term should be always kept in mind. In a nutshell, it's about making analytical and statistical information understandable and easy-to-use for team members.
Let's imagine the entirety of big data existing in our world. It is complicated, mixed, and requires in-depth analysis. Misunderstood or outdated data can harm editorial analytics, not help.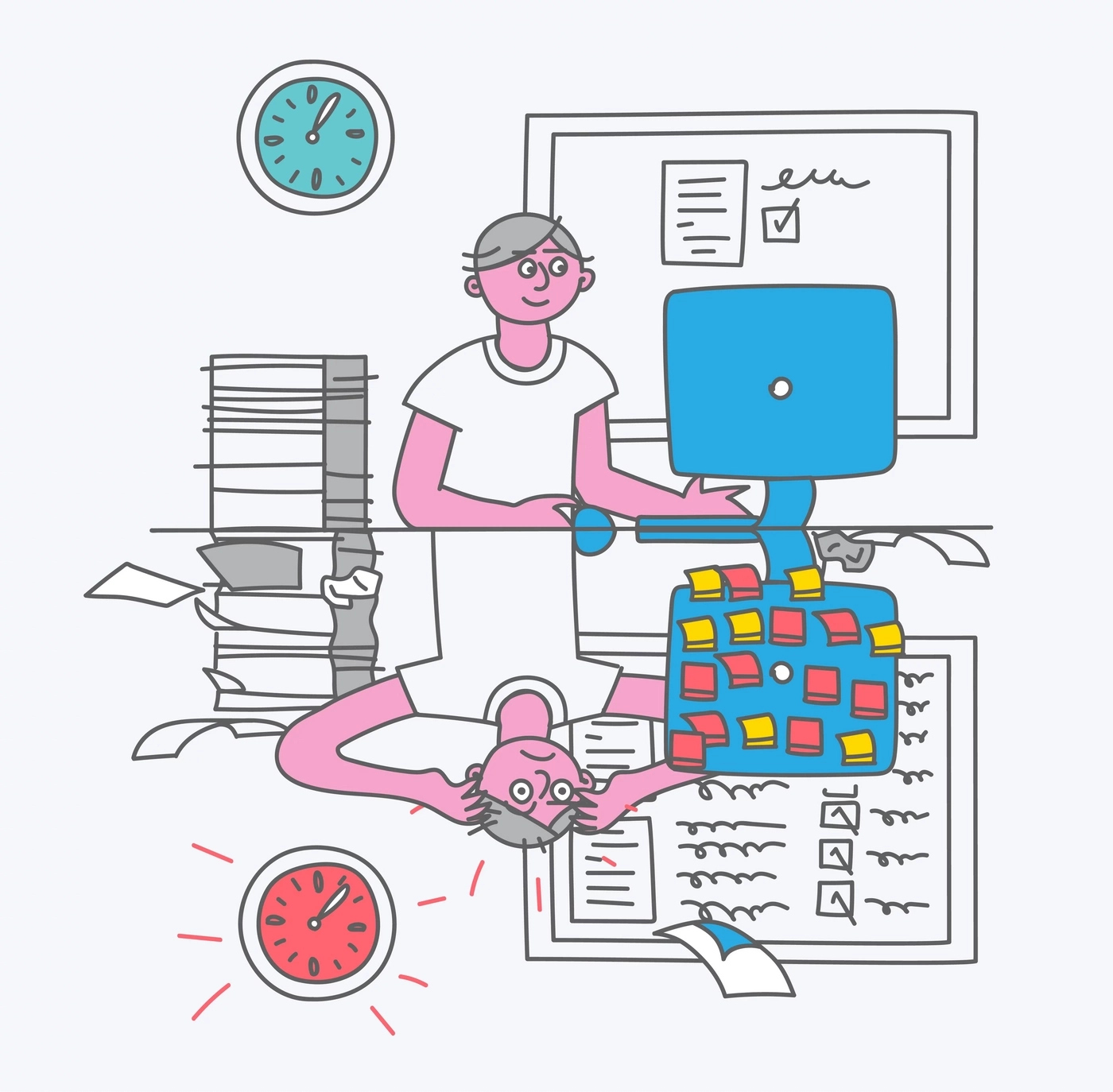 As we wrote in our 'Data-Driven How To' article, using data is vital for modern companies. Taking actions based on certain insights always brings more precise results. Your chances to hit the bullseye increase, if you know what you're doing.
The Data Delivery Process
Business can gain a great deal thanks to correct data delivery, and lose everything due to critical mistakes.
At IO Technologies, we know data helps to increase the business effectiveness, speed and control. Timely delivered data allows teams to capture important events.
The main traits of an ideal data delivery solution:
Automated data filtering

Let's imagine that you already have a solution that analyzes big data and gives you filtered figures. It means that you don't search for information manually. The machine sorts data, and you get just what is necessary, while everything else is filtered.

IO's approach:

Dashboards are the main tool for getting graphic and intuitive analytical reports in one place. Employees are allowed to monitor and analyze their results, as well as to compare them with their colleagues' achievements.

TV mode shows all crucial data on one screen. Editorial teams see it, as do their guests. Data exhibited via TV is real-time and similar to information from dashboards and digests.

Concentration

Data has to be delivered in one place, as people shouldn't spend lots of time visiting hundreds of reports and picking up what they need by parts. This makes the process ineffective and exhausting, that is why non-analysts can't stand using professional analytical tools. When everything necessary is collected in one place, it becomes comfortable and useful.

IO's approach: As well as dashboards and TV, IO has Digests. Teams receive regular e-mails with stats every morning. Usually, morning editorial stand-ups start with exploring these digests. It's perfect for those who want to get everything at a time.

Narrow focus

Information is already focused on your needs or is already segmented by them. For instance, monetization data may distract your attention while you're looking at the article's performance data. All the data you see on one screen has to be relevant and useful for the further decision making. People can only keep 5-7 things in mind at a time. Focus, don't try to multi-task.

IO's approach: our dashboard is focused on the crucial metrics and parameters that haven't slipped away from your attention.

Real-time data delivery

Using historical data is important. Still, in case you want to move with the times and work with your audiences "here and now", it's vital that decisions be made utilizing fresh information. You'll be always ready to make changes if something goes wrong. What Google Analytics shows in a couple of hours, is reflected immediately on IO dashboards.

IO's approach:

Alerts allow users to get fresh information on the best-performing articles or on growing traffic sources. It is usually integrated to email or common editorial chats in messengers like Slack.
Mobile analytics is a simple two-clicks method of always being connected to important data. Our experience proves the fact that mobile analytics is always active, while dashboards go through activity decrease every weekend.

Simplicity

Intuitive interface is natural. Basically, advanced analytical tools are complicated, that's why people tend to ignore them. However, not paying attention to important data will affect your revenue. At IO, we keep this in mind and focus on creating solutions, and the practice shows that our system is usually used by 80% of editorial teams members.

IO's approach: is a brand new attitude to analyzing data, and it makes editorial teams utilize data daily.

Integrity

Data delivery is about productivity and efficiency. Instead of distracting employees with new unfamiliar tools, integrate data with what's being used. The process becomes organic, people continue using what's comfortable for them and don't waste their time on getting used to new software.

IO's approach: Widgets. Data is shown on the main page or on separate articles pages. Editors and publishers don't need to visit tons of reports or even enter the dashboard, all data is delivered on site along with their publications. A special Google Chrome plugin allows you to receive real-time data analytics while browsing various tabs. Publishers are always aware of what is happening to their media resource.
Our clients use complex and separate solutions and customize their data delivery sources, but the purpose stays the same: monitoring changes and reacting in real time.
Real Experience: Key Moments
Piri Medya
Piri Medya uses our Main page Widget daily. According to them, getting statistics without leaving website pages shows effective results. Employees get fresh information and compare it to historical data. It allows them to make data-driven conclusions and improve their articles.
Firat Seker, a Project Manager at Piri Medya, states that using the widget helped them to increase clicks by 10-20%.
Every author acknowledges their own responsibility and tries to analyze the statistics right away and boost overall efficiency.
Our system provides automated collection of data, sorting and segmenting it into various focused reports. The simple interface with gamification elements helps editors and writers to find the stats they need. It is also about motivating employees to create more qualitative materials, as everybody can see their performance.
DMG Media
As soon as this newsroom started using data from IO Technologies systems, their editorial team became responsible for increasing Readability. Real-time data gave them a chance to increase this metric from approximately 31% to 45% for each article. `Articles' elements were improved and replaced. That positively affected the overall result. The whole site's readability jumped from 61% to 67%.
Authors don't have to spend much time on analyzing, as they already got segmented and focused information delivered to them by our system. They had just to take note of it, explore how people behave while reading their articles and experiment on improving them.
As you see, this newsroom focused on just Readability and they didn't miss their goal. Desmond Farrelly, a Digital Audience Manager of DMG Media, states that improving the metric they've chosen increased Depth and Recirculation as well.
Drawing the bottom line
These examples not the only ones, but they show us the necessity of timely and simple data-delivery for every business. The pace of life requires you to be agile and make changes as soon as possible. Reacting to clients' preferences and accommodating their interests is vital. The point is in getting this information on time and reacting to it.
It has to be so for every client-oriented company. Data provides teams with insights, it is actively used in decision-making, improves the quality of every action and improves your business. So, why not utilize data, if it is such a useful source of your clients' needs?