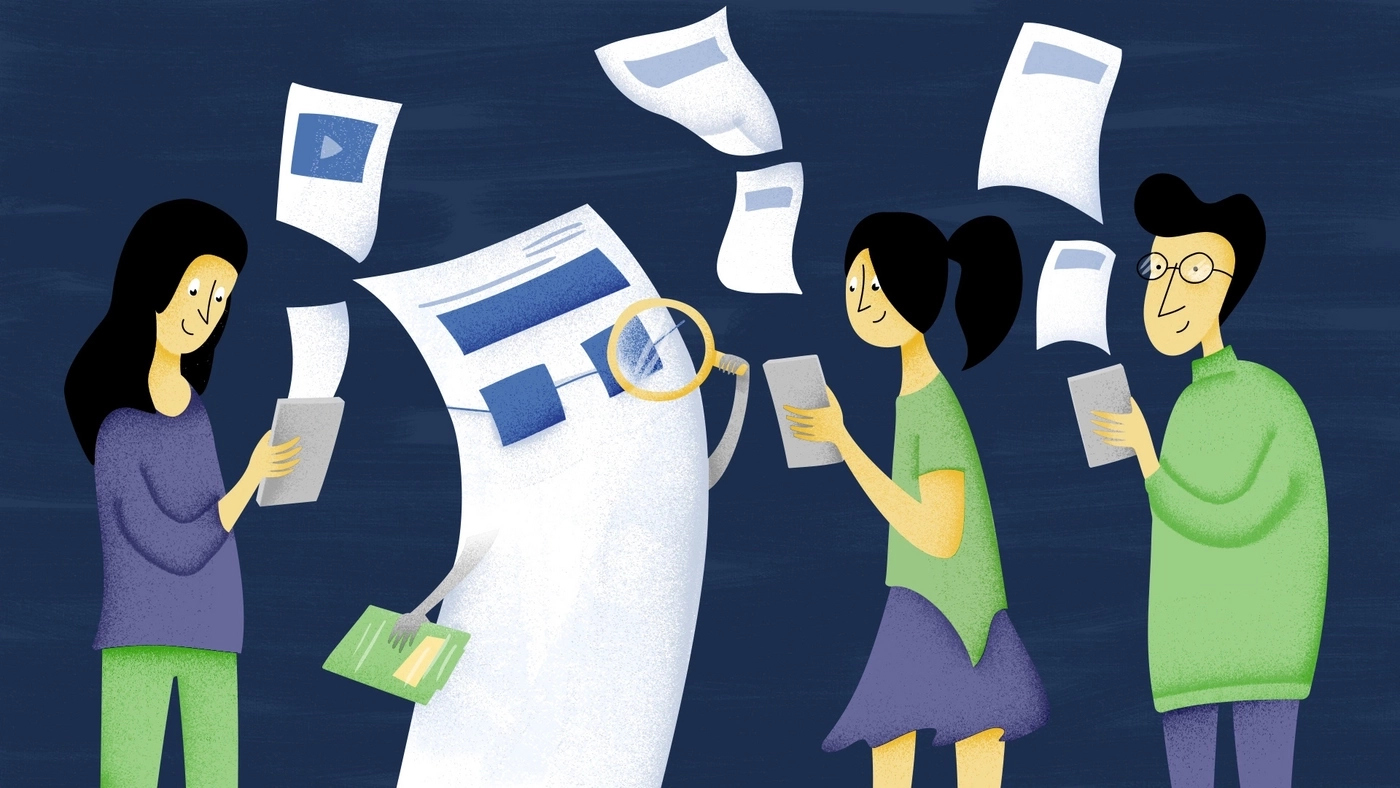 Guardian lab is a small team based in the US newsroom. They explore everything concerning mobile formats and news. Small screens, information delivery, readers' perception and many other things are in the center of their attention.
At IO, we concern their experiments useful for all publishers, as they show the editorial world new methods of work, new tips for engaging readers and making them addicted, and everything is built on a strong and up-to-date technology layer.
Background Experience of Circa
The story of Guardian mobile lab's smarticles began with the Circa news app that gave people a gist and inspiration for inventing a new solution. Circa, a startup that is already shut down, was created in 2012. It offered readers 'atomized' news. The news were smaller than ordinary articles, as they were divided into parts. This ensures that less time is spent on reading the news via mobile, and to omit general information for those who already know the basics. Such an approach helped people save time by providing only the relevant information to meet their needs.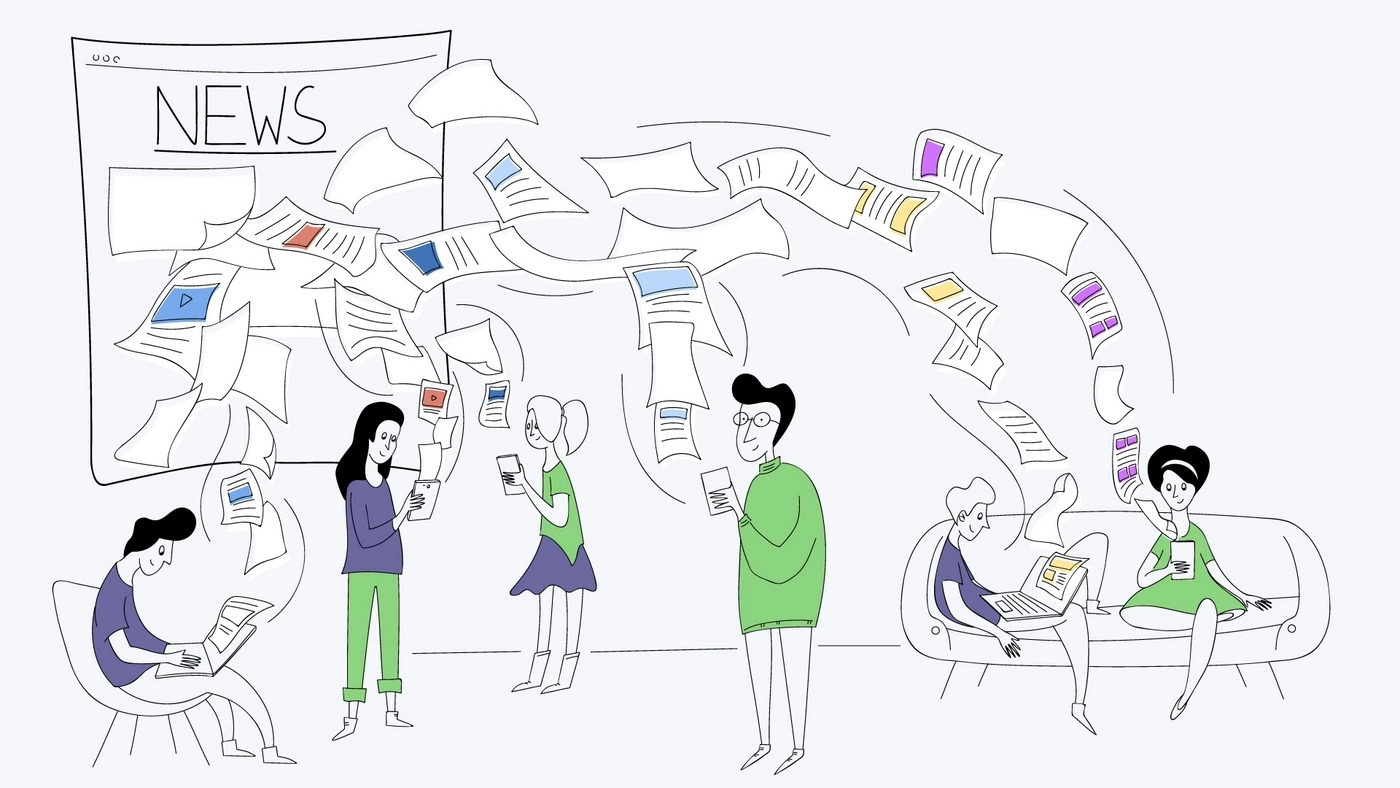 According to Joshua Benton from NiemanLab, the core arguments of inventing this 'atomized' format were the following two:
The majority of digital news resources are designed specifically for desktops. However, what works well on large and laptop screens, doesn't work on smartphones. Mobile users should have new, completely different experience.
The common storytelling form (reader starts from the very beginning and proceeds to article's end) has become an ineffective way of information perception. It influences information delivery. It happens so because experts don't need all those general information, and newbies can't get enough data to create the full pattern in their minds.
That's why they decided to granulate content, for everyone, including the male and female readers, young or old, professionals or amateur, etc., to be happy with what they read.
Smarter Than Ordinary Articles
Being interested in granulating articles with the purpose of providing better user experience, Guardian mobile lab introduced their smarticles.
Why are they smarter?
Smarticles know what users should see without showing them stories he/she has already seen. It means that when someone visits a story page for the first time, he sees a standard set of blocks with news, basic background of it, photos, videos and social posts. For his second visit, smarticles' algorithms determine which elements will be new to this person not to distract him with the background he already knows. It is part of content personalization strategy we covered not so long ago.
Everything is calculated based on how frequently a reader visits a particular story, how much time he spends on each part of the story, and how long he/she hasn't visited a story page. There are also notifications (they can be both turned on and off) alarming readers about fresh information.
Experiments and Takeaways
Guardian experimented with smarticles for several months and ran 3 tests on different topics. Although this kind of articles was designed for phones, people could follow the smarticles links using a laptop or computer. Chrome browsers are even allowed to turn on notifications to keep an eye on news updates.
It's vital to note how much uniques read Guardian's smarticles:
Trump-Gold Star: 11,295 unique visitors,
Roy Moore: 1,214 readers,
Republican Tax Bill: 6,685 visitors.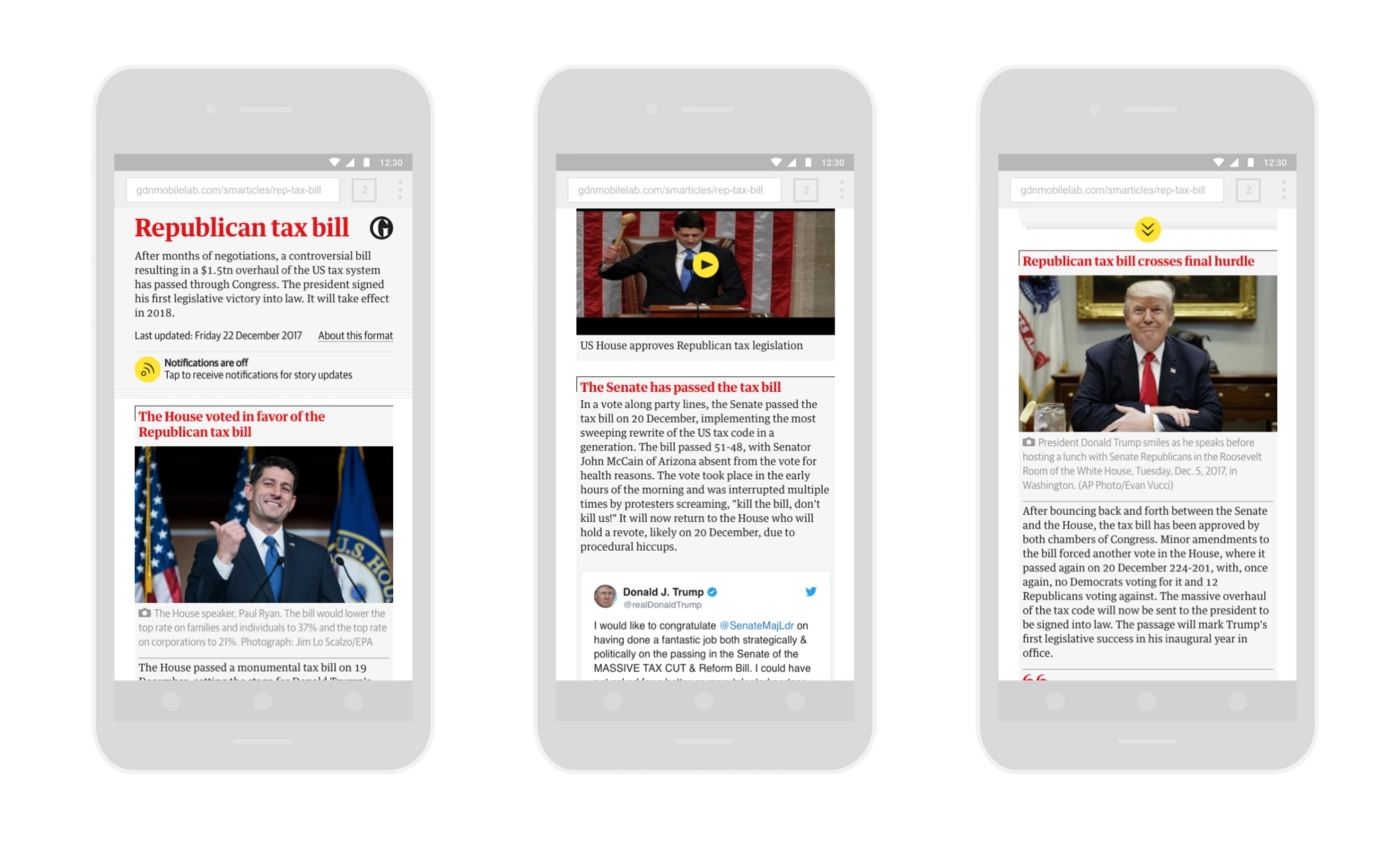 Guardian mobile lab has become useful for any editorial team. Readers enjoyed such information delivery format. Receiving news partly and targeted (just fresh information) appeared to be comfortable, so the hypothesis was confirmed.
Guardian chose stories that developed over time, as smarticles should obligatorily continue. So, the topics were: Trump's dialogue with a Gold Star widow, Scandal with Roy Moore, and the Republican tax bill topic. All these topics suited the Guardian newspaper greatly; they also had a clear arc from key events such as core persons' statements or votes. This is the ideal format for smarticles topics.
92% of smarticles readers who took part in Guardian mobile lab's survey said they have found this format useful, and 68% would like to read series of one-topic articles further. These people compared smarticles to ordinary articles, as this topic was parallel to the coverage of Guardian.
63% of respondents stated they were glad to see relevant recommendation after re-entering a smarticle. This is an evidence that the algorithm accurately defines what information a reader prefers, and its page layout is user-friendly. 77% found what appeared on their screens useful.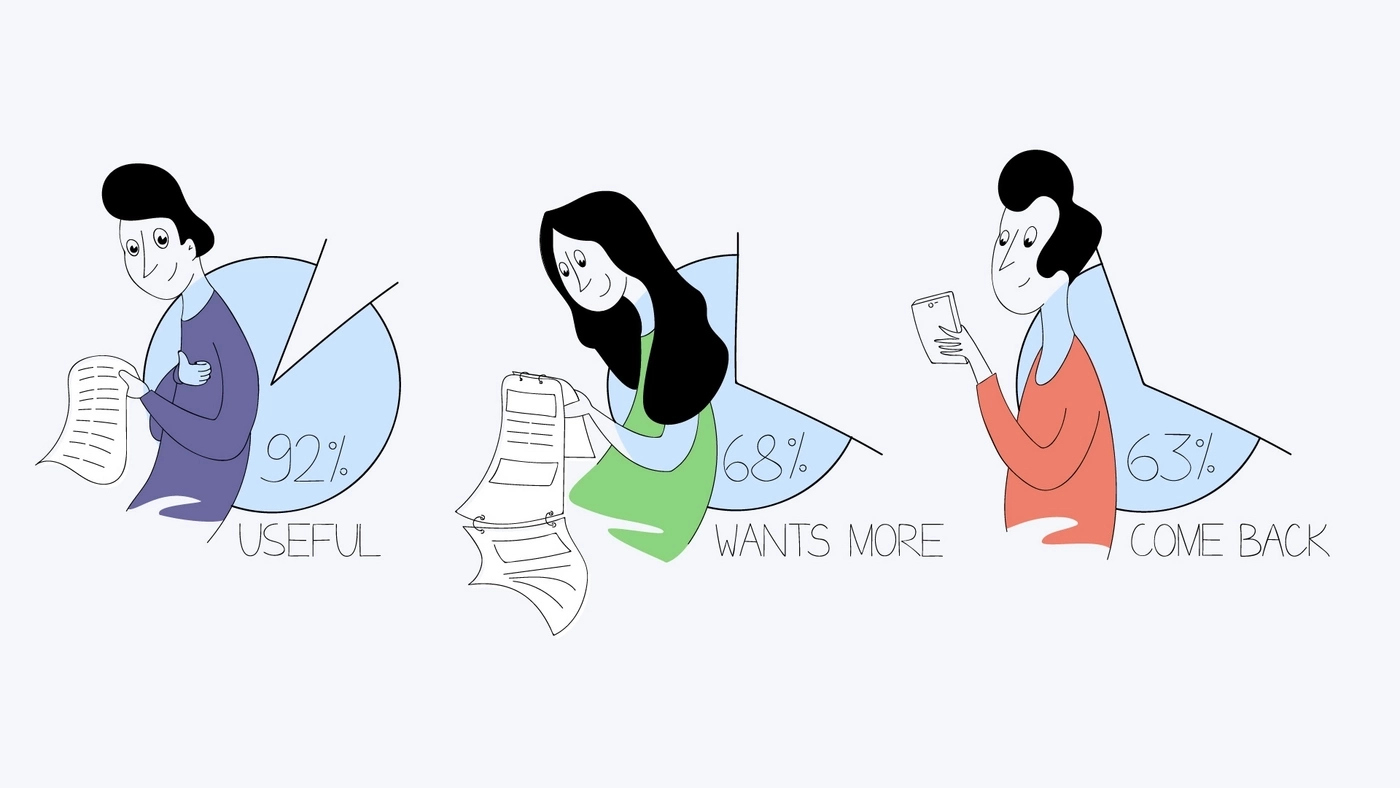 In the end, Guardian stopped their experiments with these results. But still, they are going to work with this format further.