News formats are vital for editorial teams. They are the determining factor of content visibility. They decide whether a reader will be engaged to your content or not.
Marketers, journalists, and editors strive to choose the most innovative, alluring and captivating formats to influence their readers or watchers.
Besides websites, apps, and traditional videos on YouTube, such type of content is spreading across all the social platforms: Twitter, Facebook, Instagram, Snapchat, and many others. Due to this fact, the IO team would like to share the latest video trends for publishers for 2018.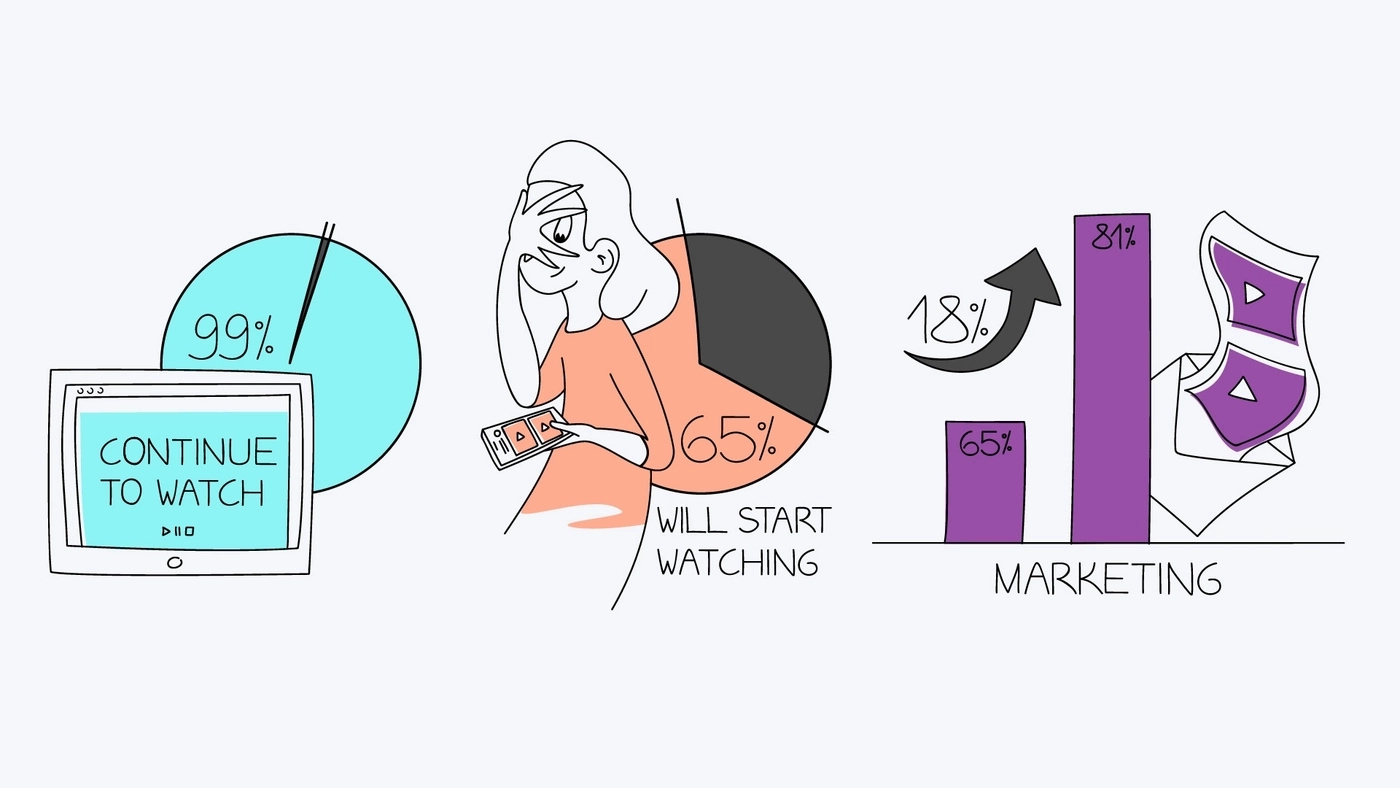 Trendy Statistics to Start With:
As Hubspot states, the usage of video as a marketing tool has grown by 18% since 2017 (from 63 to 81%).
They say, 99% of video watchers continue to do it in 2018, compared to the previous year.
65% of customers who weren't used to watching videos in 2017 confessed they are going to start watching them in 2018.
According to ComScore, video is not only about TV nowadays, it's about YouTube and the Internet. By the way, check out Alexa's statistics, YouTube has already taken the second place after Google.
SocialMediaToday research says that video on landing pages boosts conversions by up to 80%, and mentioning 'video' in the subject line of your email campaign increases open rates by 19%.
Hubspot has questioned their customers regarding utilizing video in their business in the year 2018, and here's what they've got:
97% of marketers used video for building brand and product awareness.
76% stated that video helped them increase both traffic and sales. 81% of watchers have bought a product/service, while 69% of potential clients have purchased an app/software after watching a video.
47% used videos to decrease support queries while 95% of users watched explanation videos instead of writing to the support team.
80% used this format to increase onsite time.
As the final conclusion, they found out that 85% of the questioned audience said that they would like to see more branded video in 2018.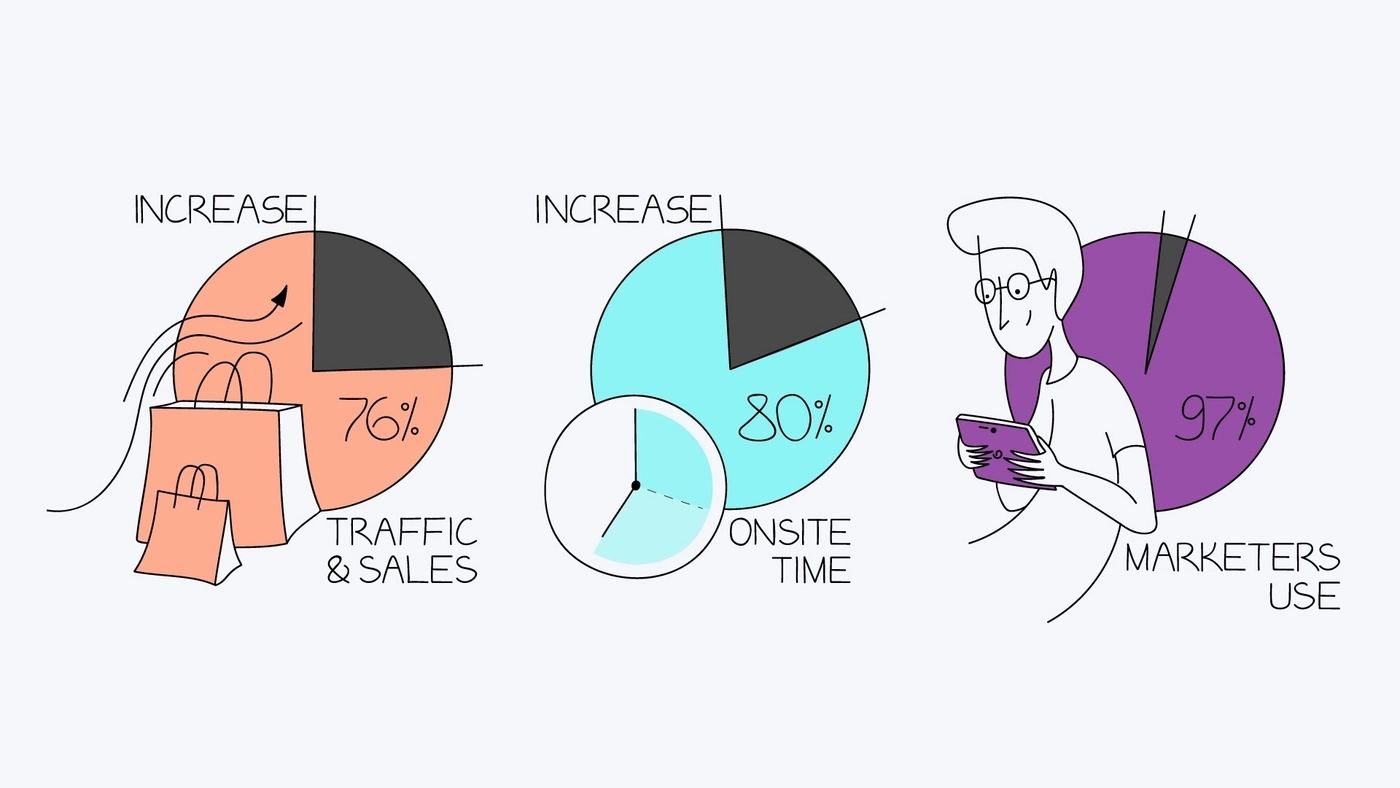 Finally, we got to the main topic of today's article…
Latest trends for the video format

What else is there?
Marketingprofs are sure that live video on social channels will become more important to content strategy this year. According to their survey, 82% of users prefer watching streamers to other content. While media giants are already active users of this format, bloggers and local newspapers begin to experiment with news streaming. What are the outcomes of their tests? Read the next IO article to find it out.