[LIST] Headline Testing Tips for Editors
A hereby presented list of tips will help you know that you are doing headline testing right. It will show you how to get the most out of your efforts.
We've spoken to a managing editor of one of our clients — Europe's largest people magazine BUNTE — Lisa Nordholt and inquired about her ways of writing and approving headlines. She said the following:
"Always start with yourself and think 'what would I want to read?'"
We often talk with managing editors and the insights we gather from them are often quite illuminating. What we know of headline testing can be found hereby.
Tips for editors and testers of headlines
PRO Tip: always seek to identify which headlines positively impact readers' engagement with a given article and the website as a whole.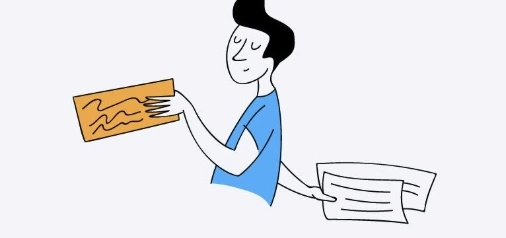 For scientific findings on headline testing refer to our article on what scientific study findings say about headline testing.
Every other relevant tip you need to know regarding headline testing in the order of decreasing importance:
Use present tense when writing about something that happened in the immediate past. And where past perfect is normally required, use the past tense.
Never use periods, except for abbreviations
Because online content is ruled by fragments, as opposed to sentences in print, readers seek actionable content, so show that in your headlines
Always connect what you are testing for to the engagement metrics that are relevant to your revenue model
Keep readers' skimming behaviour in mind. When visitors don't click on a headline that does not necessarily mean that a headline is bad
Always seek to test headlines first and foremost for their potential to maintain and build trust with your readership
Use headline testing to arrive at headlines that will have SEO impact
Never forget which audiences you are testing. Direct traffic is most often loyal visitors, while those coming from social platforms often tend to be first-time visitors. Both these audiences' preferences as to the headlines they want to see are going to be different
Headlines in test must be significantly different for testing to be most fruitful. Do not change a few words and expect that to be a good A/B headline testing design
Tests should always be carried out until the end even if initial results are showing hardly any difference in click-through, impact on time on page and impact on recirculation
Not doing headline testing and relying on gut feel alone means signing up for a massive competitive disadvantage. Everyone else is doing headline testing
Try to streamline headline testing by involving as many people as possible and providing them with intuitive tools
When set up right, headline testing efforts can produce headlines that are all of the following at the same time:
are high in click-through
positively influence readers' engagement with articles and the website
have 'ugly' SEO keywords that influence organic search rankings
The macro trend to keep in mind
A major trend that is going on with headline testing right now is a shift in focus towards testing headlines for their impact on post-click metrics.
---
Driving conclusions about headline qualities from CTR alone is a critical mistake
---
There is much more to headline testing than testing for clickbait-iness (read CTR).
To really gain control of headline performance means to gain access into post-click metrics. That is, to 'catch' the connection between headline wordings and reader-article engagement as well as website-user engagement.
To get the most out of headline testing efforts do the following:
Test headlines for their impact on engagement metrics. Ideally, stickiness-related metrics, such as return visits, time on page, recirculation, etc.
The headline has to be catchy enough to spur interest and true enough to make readers not feel cheated
Shorten the AB headline testing cycle to test every headline
Empower writers and editors headline writing efforts with a headline testing tool that is most easy to use
Use headline testing to arrive at headlines that have SEO keywords
How IO does it
The surest path to success with headline testing is to try to 'catch' the impact headlines have on engagement metrics. Not just any engagement metrics, but precisely those that matter most to your business model.
Connecting headline wordings with, say, higher recirculation rates (inverse of bounce rates) and more engaged time on page can get tricky.
But there is nothing that IO can't do.
IO created a custom formula that correlates different engagement metrics in just the right proportions, so that headlines' real qualities can be inferred with greater accuracy.
Don't forget
Never test for CTR alone. Every clickbait-y headline which creates 'a promise' that cannot be fulfilled will become damaging in the long term. Overusing clickbait-y headlines leads to the accumulation of unfulfilled 'promises,' and hence, the accumulation of lost trust with the readership
Using A/B testing to measure clicks to impressions ratios on headlines and driving assumptions on respective headline qualities solely from that is a critical mistake. Proper headline testing should first and foremost attempt to evaluate headlines' impact on the more worthwhile metrics, such as recirculation and time spent on page. Not just CTR.
Furthermore, headline testing done right provides for the use of SEO keywords in headlines in ways that don't sacrifice readability.
Why you should seriously consider IO:
All past headline A/B testing efforts and respective experiment results can be viewed in the main dashboard for any custom time frame in the past
IO provides a widget-like overlay, so you don't have to log in anywhere to check progress
Working with the widget is seamless and is designed with authors' convenience in mind
Authors and editors just love it